DELIVERING A LOAD OF BENEFITS
Hunter Truck is proud to offer the best to its employees and their families, providing them with a highly competitive benefits package as well as the training that has spurred our team toward a first-class commitment to our customers across four generations.
Hunter Truck promotes from within whenever possible. Many of our former entry-level employees are now supervisors, managers and executives. We provide paid training opportunities — from CPR/First Aid to engine repair certification — and tuition reimbursement for those who desire to pursue certifications and degrees in a company-related field.
We bring the latest technology and diagnostics to our employees when it comes to heavy-duty vehicle parts and repair to give them the most competitive edge in the trucking industry. These training areas include: Engine, Transmission, HVAC, Drive-line, Warranty, Safety, Basic Electrical and Troubleshooting, Computer Skills, ABS Brakes, Cooling Systems and Emissions Systems and more!
Benefits include:
Medical
Dental
Vision
401K including Company Match
Disability, Accident, & Illness Insurances
Company-Paid Life Insurance
Dependent Life Insurance
Employee Assistance Program
Tuition Reimbursement & Paid Training
PTO
Paid Holidays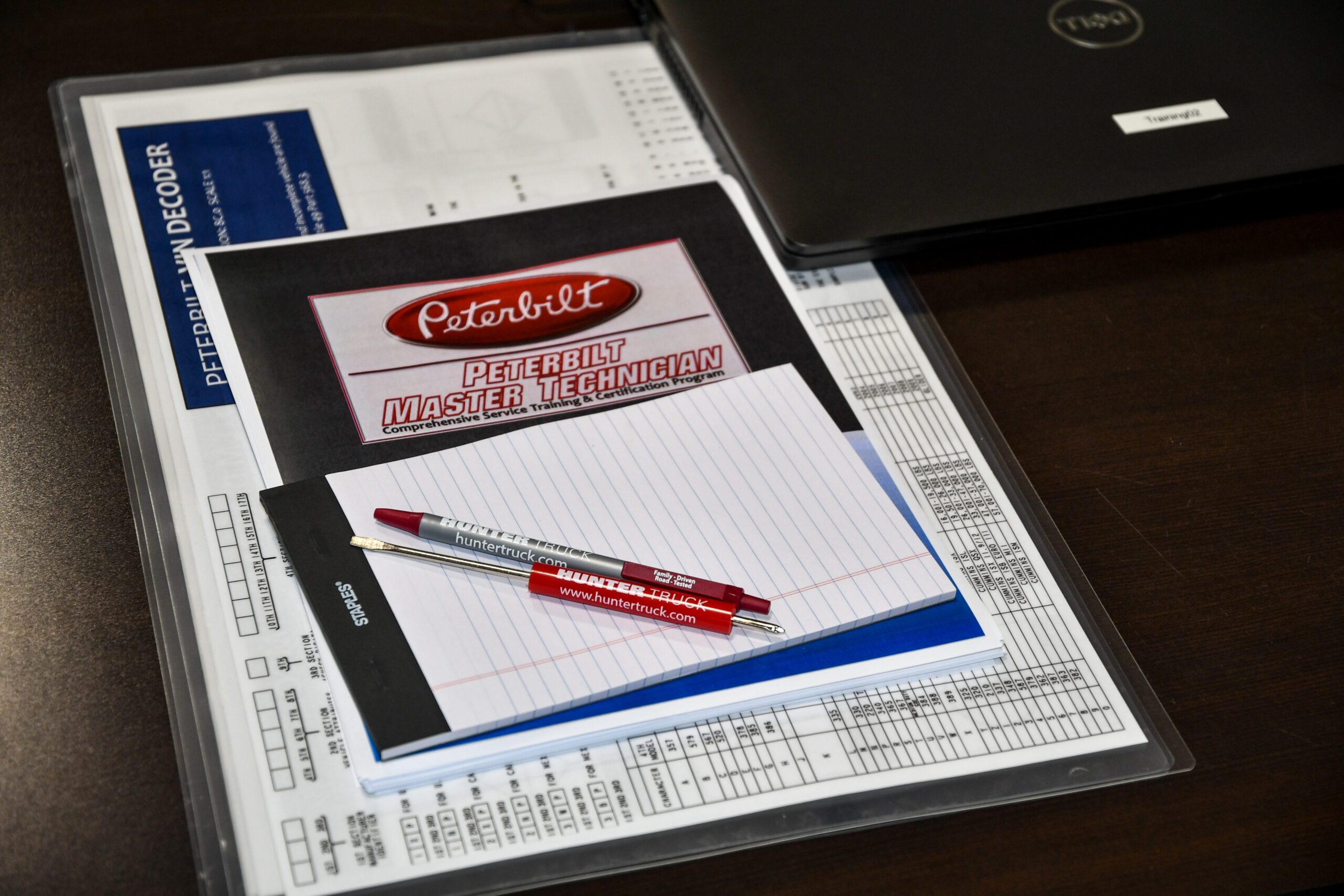 Want to know more about our benefits? Click below for an in-depth view at what we offer to all of our Hunter Truck team members.
This link leads to the machine-readable files that are made available in response to the federal Transparency in Coverage Rule and includes negotiated service rates and out-of-network allowed amounts between health plans and healthcare providers. The machine-readable files are formatted to allow researchers, regulators, and application developers to more easily access and analyze data.