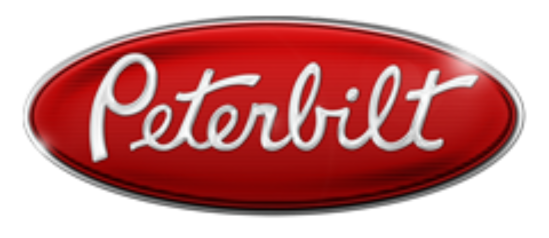 A Global Reputation for Style and Performance
Much like our team at Hunter Truck, Peterbilt has been a name the truck community has trusted since 1939. Peterbilt's red oval is recognized as a symbol of performance, reliability and pride.
We work closely with Peterbilt to provide you with trucks manufactured to your exact specifications to satisfy your unique work needs. No matter what the order calls for, each truck is manufactured with the same quality standard to maximize profitability, driver comfort and safety.
The 579's combination of aerodynamic innovation and powertrain optimization delivers confidence and efficiency for the most cost-conscious companies. Features include a compressed natural gas (CNG) configuration and a generously sized sleeper and SmartNav system to provide drivers with an added level of comfort.
The Model 567 is specifically designed for the harshest vocational applications. The rugged durability and quality construction make this truck perfect for enduring the rigors of dump, logging and construction. The 567 is also available with CNG and LNG configurations.
Peterbilt's Model 520 is built to withstand the harsh demands of the refuse industry and is available for natural gas applications with a choice of 9- or 12-liter engines, capable of running on either Compressed Natural Gas (CNG) or Liquified Natural Gas (LNG).
A stunning display of chrome and sophistication, the 389 combines Peterbilt's exceptional reliability and performance which translates to an overall low cost of operation. Options include a variety of front and rear suspension choices including Peterbilt's Front Air Leaf Suspension.
The 367 is as tough as it is versatile and specifically designed to endure heavy-duty vocational applications. Powered by the PACCAR MX-13, the engine provides customers with maximum power and outstanding fuel efficiency.
Peterbilt's powerful and versatile Model 365 is built to meet the daily challenges of mixer duty, construction sites and virtually any vocational application. The 365 comes equipped with the PACCAR MX-13, PACCAR PX-9 or Cummins ISLX12 engine. Natural Gas configurations are also available.
The Model 348 was designed to exceed the demands of Class 7 and Class 8 specialty application markets that require rugged durability and a wide range of optional content. Available with either the PACCAR PX-7 or PACCAR PX-9 engine, the 348 features a lightweight aluminum cab and ergonomic dash.
Available with either the PACCAR PX-7 or PX-9 engine, the medium-duty 337 has the power to take on the big jobs. Its all-aluminum cab is lightweight for fuel efficiency and corrosion resistant for durability.
The Model 330 is highly adaptable and can be configured up to 26,000 lbs. to meet the demands of virtually any medium-duty application. The 330 has a 6.7-liter PACCAR PX-7 engine that delivers superior performance and features easy to read LED backlit gauges and rocker switches within easy reach.
Available exclusively as a truck, and perfect for light- and medium-duty applications, the Model 325 is a hard-working Class 5 powerhouse with no commercial driver's license required for operation. Features include a 6.7-liter PACCAR PX-7 engine and a multi-functional turnstalk.
The Model 220 is a compact package offering driver comfort, easy service and entry safety features. The 6.7-liter PACCAR PX-7 engine delivers superior performance and minimizes operation costs. Features include a tight turning radius, a multi-functional steering wheel and an expansive windshield for an unobstructed view.